AL BIGLEY INTERVIEW, Batman Illustrator, Part 5
Bat-Blog: What kind of work are you currently doing? Also, can you tell us if you're doing any new Batman-related art for the future?


Bigley: I did some art for what will be an online romance comic book, for one of the big romance novel publishers, as well as some t-shirt work for an ad firm in Statesville, NC.


I'm also doing work on designing characters and doing some comic strips for the Food Lion supermarket folks, involving safety and conservation efforts in their warehouses and such. Sometimes an artist does lots of work like this, or design work, that the wider public never sees.

But I've done so many other projects in the past, including work for Marvel Comics, Children's Television Workshop, LucasFilm, Golden Books, Hershey's, and others.
I also recently did some artwork for the WaterKeeper Foundation, run by Robert Kennedy Jr. It's a comic strip with superheroes that teaches abut water conservation issues. Not just the ecology, but legal issues, big business, etc...Interesting!
As far as my return to Batman, I pencilled and designed several Hallmark DC Christmas ornaments back in June! Talk abut lead-time! The ornaments also spotlight Superman, Robin, Wonder Woman, and the usual famous foes! I don't know if these will be fully produced or not, but they sure were fun to create!
I've really had a good time doing this. I've gotten to work with not only some of my childhood favorites as far as characters like Batman or Spider-Man are concerned, but also some of my artistic favorites growing up. It can also be fun not quite knowing what you'll be doing 4 weeks or 4 years from now.
This week I'm drawing comics, next month I'll be working on product designs for Shrek 2 toys, the next will be a logo design, etc... Keeps it interesting!
Thanks! I hope your readers find this interesting!
Bat-Blog: Ha, Yes! Al I know our readers are gonna love this. You're a very talented artist & this has been a great interview. We wanna thank you for being a wonderful guest. Please keep us updated in ANY future Batman projects you do, that's exciting. Now, get back to work!!

This concludes the interview with Mr. Bigley. If you want further information about his work be sure to check out his website.

http://www.albigley.com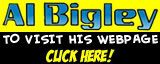 Labels: Al Bigley, Artist, Batman, Illustration, Illustrator, The Animated Series